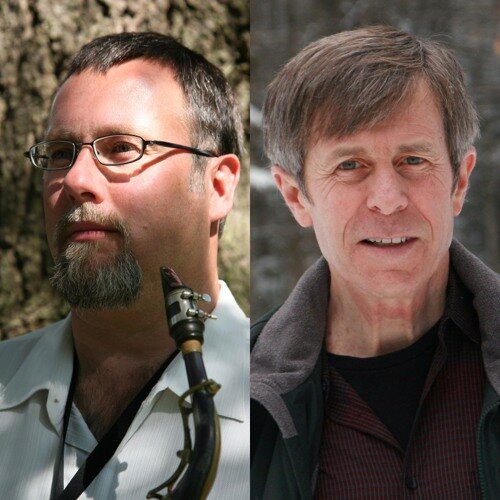 The Makrokosmos Orchestra is a New York City-based large ensemble co-led by
Maine-based composer/performers Tim O'Dell (saxophones) and Richard Nelson (guitar).
The Makrokosmos Orchestra:
Voice – Christine Correa
Flutes – Michel Gentile
Bass clarinet/clarinet – Alan Brady
Alto/soprano saxophone – Tim O'Dell
Tenor saxophone/clarinet – Adam Kolker
French horn – Marshall Sealy
Trumpet – John Carlson
Trumpet – Jacob Varmus
Euphonium – David Chamberlain
Bass trombone – Dale Turk
Keys/Laptop/Sound design – Arcoiris Sandoval
Hand percussion – Rex Benincasa
Drums – Rob Garcia
Guitar – Richard Nelson
Bass – Ken Filiano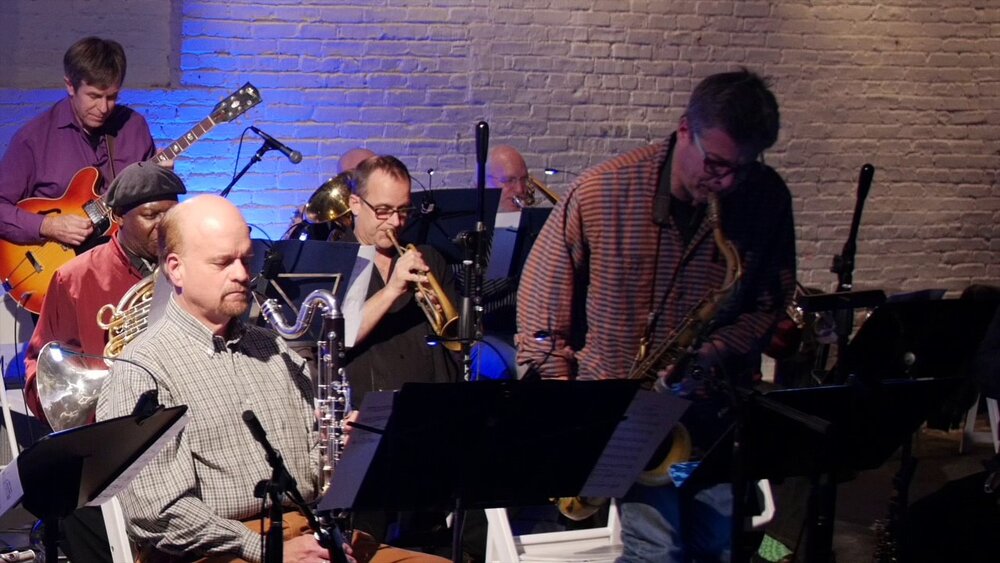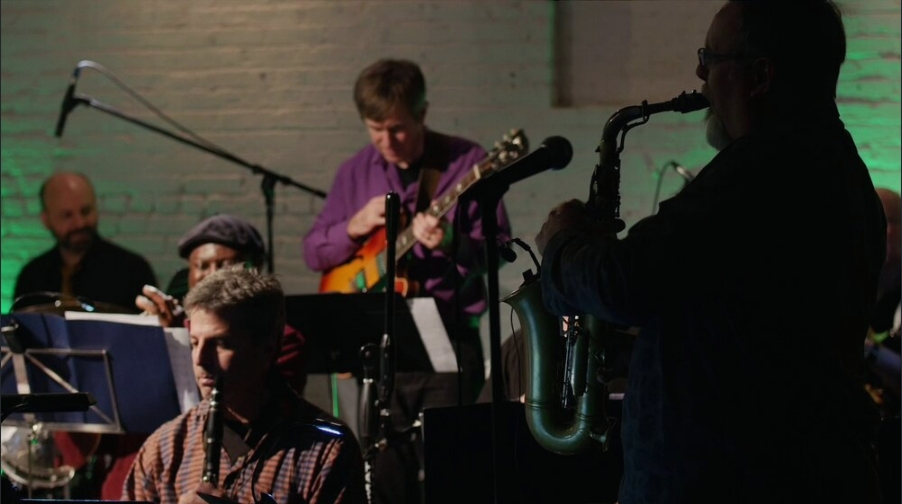 The Makrokosmos Orchestra brings together an exceptionally talented group of New York-based musicians into a uniquely configured ensemble. The fifteen-member ensemble's wide-ranging sound pallet derives from its distinctive instrumentation: flutes, clarinets, French horn, and euphonium bring rich coloristic contrasts and shadings to their saxophone, trumpet, and bass trombone counterparts. Meanwhile, the rest of the group (guitar, bass, piano/keyboard/sound designs, hand percussion and drum set) flexibly contributes to the mix, serving at times as a creative, highly interactive contemporary jazz/creative rock/"world" music rhythm section, and at others as a "new music" ensemble's bass, percussion, guitar, and keys/sculpted sounds section, with many gradations in between.
Nelson and O'Dell are complementary yet distinctly different composers, both working in the fertile boundary areas where contemporary jazz and classical composition and improvisation practices overlap, sparking fresh explorations of texture, compositional forms, and improvisational interactions. Their new compositions and arrangements for Makrokosmos take full advantage of both the expressive range of this sonorous, vibrant ensemble and of the individual and collective improvisational talents of its outstanding personnel.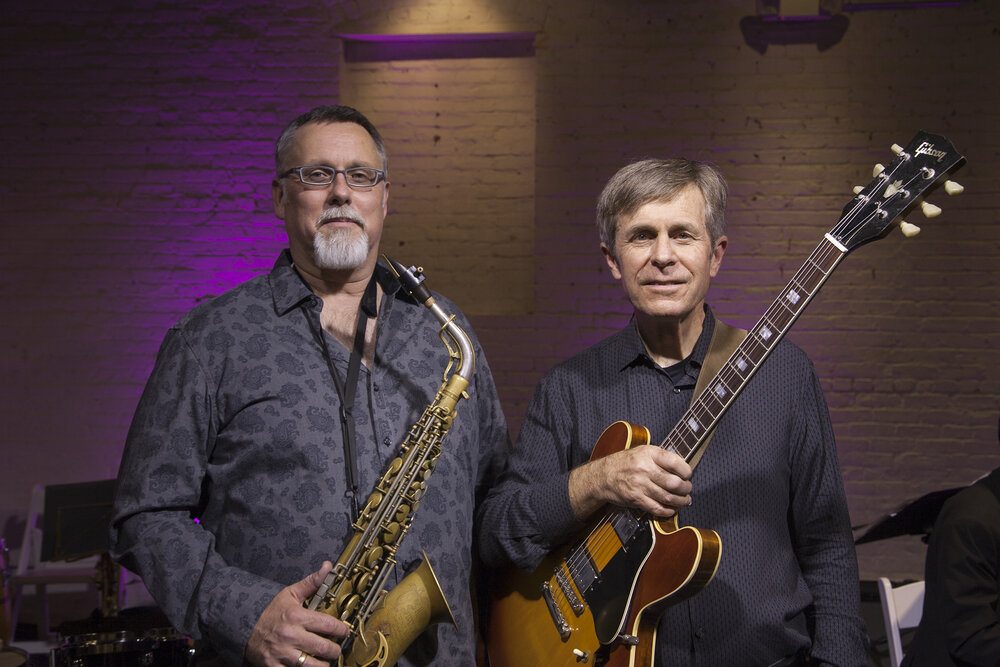 For booking information and lessons (for all ages and abilities) in saxophone, piano, flute, composition and improvisation: